Gamification in Education Platform
Prepared for your management, designed to engage students
teachers and collaborators.
Do you know what gamification is in education? Count on a platform that applies gamification concepts in a unique and intelligent way to help students and teachers achieve learning goals. These are the benefits of gamification in education.
Free trial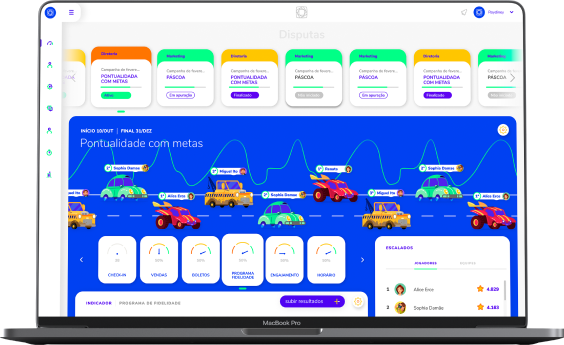 Do you want to improve the learning experience at your institution, attract and retain more students?
Do you want to improve the way your institution trains professors and prepares teams of collaborators?
Gamification tools in education can help your institution achieve all goals.
Gamefic is an intuitive platform, designed to increase interaction between students and teachers, promoting greater engagement and increased learning.
Innovative platform with more incredible customizability.
Your way!
Gamefic is flexible for your company needs, being customizable for each type of business.
Your way!
Gamefic is flexible for your company needs, being customizable for each type of business.
Your way!
Gamefic is flexible for your company needs, being customizable for each type of business.
Your way!
Gamefic is flexible for your company needs, being customizable for each type of business.
Exclusive methodology + cutting-edge technology:

the gamification in education at the service of teachers and students.
Different types of games
Racing, surfing and more! Students and teachers can choose what best fits their profile and learn in their own way.
Games to engage and motivate
The interface is playful, fun, pleasant and customizable, providing the ideal setting to encourage learning.
Who will arrive first?
From the score and performance of each student, reference rankings are formed for the participants, but the concept applied is always that of collaboration.
We are the best choice
in gamification:
We are the best choice in gamification:
We have some indicators and, according to each team member, we analyze what they need to improve. That way, we can train them correctly and give them the necessary feedback and support. As a result, our sales increased 18% in the city of São Paulo in Brazil.
Mamede Chain
Todeschini Owner
Next phase:

enhance the indicators of your educational institution with the gamification tools in education
See how our solution can help your institution's daily life:
Bring better results in the company's overall goals with advanced gamification practices.
Implement a results culture using the latest technology and gamification principles.
Implement a results culture using the latest technology and gamification principles.
Use of a playful and dynamic game to promote interactions and encourage the performance of tasks by employees.
Ease of internal communication, encouraging greater team involvement with daily goals and objectives.
Close and real-time monitoring. So your company is the strategies to achieve goals, with no surprises at the end of the month.
Ideal tool for distance learning courses,
There is no need to install any software.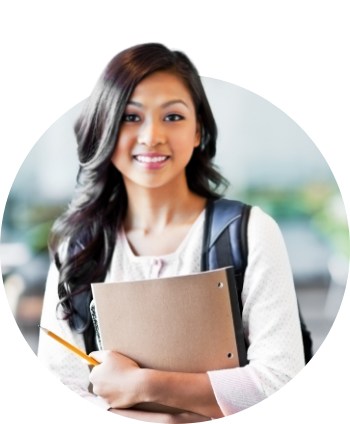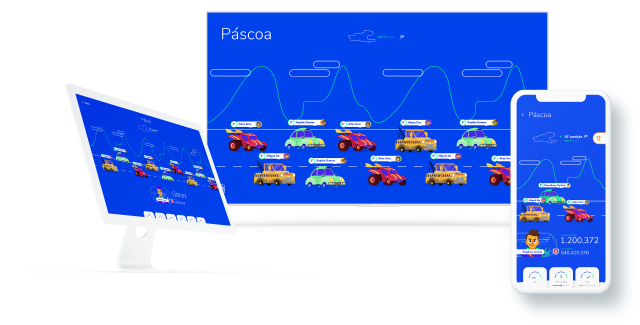 Available on
have our platform always with you.
Integration with other tools and

a multitude of data sources.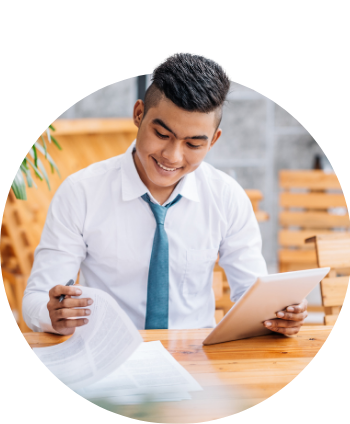 Resources to improve

the relationship
relationship with your students:
Easy
feedback
Count on a direct channel for praise, criticism and, above all, celebrations of achievements. An excellent tool for institutional assessments and diagnostic assessments.
News Feed for your employees
A social network for your institution, with content that can be posted and disseminated to students. That way everyone knows about what's happening on campus, as they are communicated by smartphones.
Identify the best talents
Find out who the students with the best performances are and how they go about achieving the goals. Value them and engage them in your institution's projects.
Customization
Extensive customization to meet all the needs of different academic disciplines.
Learning and improvement
Teacher and employee training, quick tests and assessments with instant feedback.
Rewards Store
Enables real rewards transactions with earned points and coins.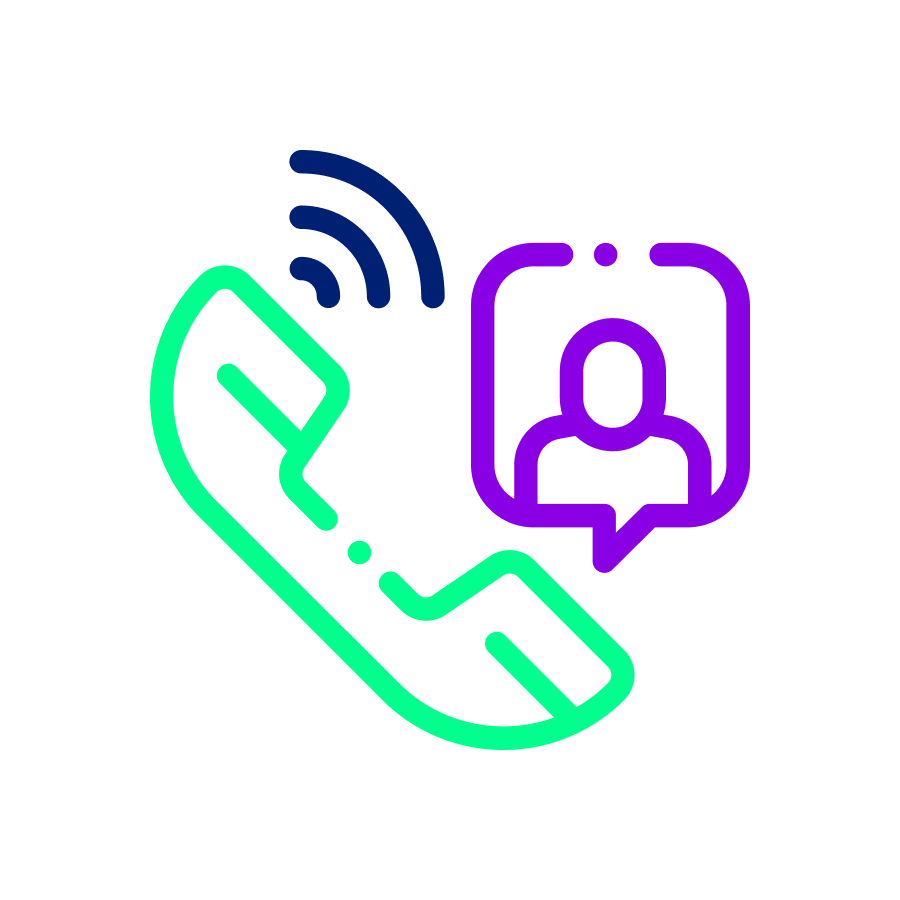 And if you need help, count on our Custumer Success department, dedicated to serving and helping your institution to use the platform and the Gamefic Network, where specialists help teachers learn how to gamify subjects, tests, assessments, events, anyway , everything that gamification in education can provide.
Track your team's development and

of your students in real time.
You are one step away from bringing fun and learning to your students
Bring joy and excitement to

for
the day to day of your institution
A timeline focused on your student
Posts, comments, likes and shares guarantee a dynamic and assertive interaction between students and teachers.
Instant communication
Notifications and alerts that reach students about institution events or their rewards, awards and trophies.
Eye on the dispute! Always follow the game
Through the institution's dashboard, get an overview of student competition and performance. In addition to following your own performance.
Each profile in their own way
Each employee can personalize their account, edit their data, choose their avatar and make everything have them written all over it!
Use our platform to engage employees, encourage competitiveness and cooperation,
create achievable goals and, finally, have a winning team!
Gamification to education
and the management of people in educational institutions.
With Gamefic, your institution promotes gains in productivity
of employees and in the relationship between teachers and students
The tool for
the modern educational manager
Gamefic allows people to be managed through commitment, motivated by results and rewarded by merit.
Encourage reach
of learning goals
Our solution applies gamification in education to provide a healthy and stimulating environment for students and teachers.
Recognize and
reward
It's a journey where everyone competes, collaborates and wins. The best students are identified by the game manager and invited to develop projects at the institution.
Intelligent
communication flow
Maintain communication with students, teachers and employees, in a personalized way for the profile, whether in the physical environment or remotely.
Reduce the stress
in the learning processes
The gamification tools in education allow teachers to guide students in a lighter, more personalized way, avoiding strain on the relationship with the institution.
Self-management
support
Through Custumer Success and Rede Gamefic, the institution's managers identify points for improvement. Thus, the institution learns how to apply gamification in education and develops advances with full support and autonomy.
Gamefic is
it's for every type of educational organization

and today serves the most diverse types of business.
It is possible to gamify any area of your educational institution, regardless of size or academic organization:
Whether in customer service, in the academic secretariat, in pedagogical coordination or courses, or even for strategies for attracting and retaining students, count on our platform to improve performance in terms of your planning objectives and targets.
For any metric, such as new budgets, service time, courses, student acquisition...
Everything that is measured can be improved with gamification. Any indicator or KPI, from any sector of the institution.
Low cost of implementation and complete integration with any CRM or Academic Registration System:
In a few days, our platform will be part of your institution's routine. Our technology team always works strongly and together with our customers.
Your educational institution does not need previous experience with games or gamification:
You will have our expertise and we will lead the entire process of creating gamification courses, disciplines and events.
Start the gamification revolution in your educational institution right now.